XM Group: the Brokerage Company
The XM Group is a brokerage company that was established in Cyprus around 2009. Today, it has additional headquarters in Australia and Belize. It has regional offices in over 196 countries all over the world with noteworthy customer support readily available for communication 24/7 and in 30 different languages. The XM Group has grown indefinitely in size and popularity mainly because of the company's sheer focus on putting the clients' best interest above all else by providing quality services, technical support, and account bonuses. Because of these accomplishments, the XM Group has received worldwide recognition and several awards from various firms and clients for their trading services. The XM Group can be accessed through its website, XM.com as well. Here, clients can create from an assortment of trading accounts and expand their knowledge and sharpen their trading skills from the available research and educational materials. 
XM Group: Fraudulent or Legitimate?

As the success of the XM Group broker continues to grow, the company perseveres to ensure the safety of its massive client base. To achieve this, the XM Group company has acquired several trading licenses from standing trading authorities to guarantee its legitimacy and are within regulations in all its main offices and headquarters. These licenses are from the Cyprus Securities and Exchange Commission (CySEC), the Financial Conduct Authority (FCA), the Australian Securities and Investments Commission (ASIC), and the International Finance Services Commission (IFSC). 
In terms of client safety, the XM Group is in full compliance with the Markets in Financial Instruments Directive (MiFID) that guarantees its client base that security and safety of their funds and best interest are assured. The MiFID also holds the XM Group responsible over jurisdictions from countries such as Hungary, France, and Italy.
However, the XM Group's global trading license is acquired from the IFSC under their Belize headquarters. This is reported by some to be an offshore office, which would imply that some security in transactions and trading processes may be lacking in some unknown regions. Despite this, whether the implications are true to a certain extent or not, the XM Group is still a top-notch and trustworthy brokerage firm and an adequate choice for many other traders. 
XM Group: Trading Services Review
Trading Accounts and Platforms
The XM Group has a business policy always to put the client first, and that would mean creating a trading account that would fit comfortably within the clients' needs, experience, skill, and lifestyle. On their XM.com website, you can see that they have a large selection of trading account types that could easily cater to the particular needs of its clients. The available trading account types seen are their Standard Accounts, Cent Accounts, Micro Accounts, Islamic Accounts, and Swap-Free Accounts. What's more is that several of the XM Group's trading accounts have custom-based conditions to fine-tune your account even more to your liking, such as the Standard Account, Micro Account, and Zero Account being able to be signed up for as an Islamic Account which would remove swap interest. This is mainly for Muslim clients who follow the Shariah laws.   
In terms of the XM Group's trading platforms, the broker hasn't developed its own in attempts to make trading with them more accessible. To do this, the XM Group employs the use of most favored and reputable trading platforms such as MetaTrader4 (MT4), MetaTrader5 (MT5), and WebTrader. 
These trading platforms work great and offer a vast array of tools, materials, and indicators for technical and fundamental analysis as well as easy-to-use orders such as stop-loss and trailing orders.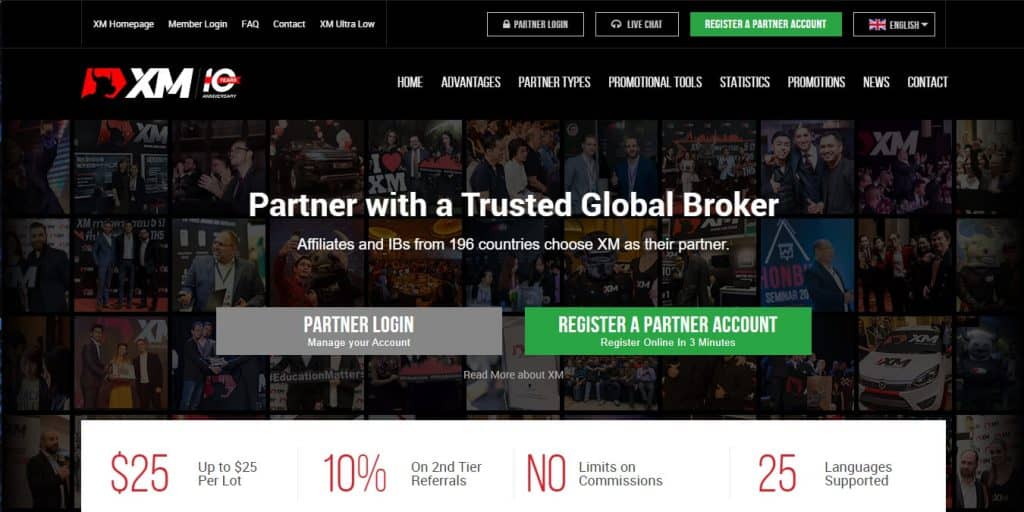 One of the best benefits of the XM Group's incorporation of the MT4 and MT5 trading platforms is its compatibility and its ability to allow one trading account to access other platforms directly.   
Trading Fees and Leverage
Another leading example of XM's dedication to strengthening its client base's support, the XM Group does not charge any deposit or inactivity fee whatsoever which can encourage with the opening of a trading account with the XM Group as well as making it very cost-effective while removing any consequences or repercussions when closing an account. The XM Group removes even hidden fees for its spreads.
However, while the initial fees and trading conditions seem absent before opening an account, some stricter ones follow after, such as a minimum deposit to start trading. The minimum deposit for a starting trading account with the XM Group is $5. 
In terms of trading conditions, the XM Group offers variable spreads, which is akin to the methods of the InterBank Forex Market. Again, though, these trading conditions do not hinder the clients' trading process, and the XM Group does its best to make these terms much more advantageous to them. Fixed spreads are valued much higher and are much more adaptable to a majority of trading strategies.
Another conditional trading fee that the XM Group charges after opening an account is an overnight fee, which acts as a prerequisite for leveraged positions held open by traders for more than 24 hours. Though with the XM Group, they offer a much larger window of opportunity for positions to be left open than most brokerage companies.
In terms of trading leverages, the XM Group's levels can range between 1:1 to 888:1. The leverage level can vary and depend on certain factors such as the numerous jurisdictions the XM Group complies with and what country the client is trading in. 
As an example, European brokers and traders are only allowed up to the maximum trading leverage of 30:1. Meanwhile, Australian brokers and traders can see their maximum leverage levels going up to 300:1.
Deposits and Withdrawal Options
When it comes to the safety and convenience of depositing and withdrawing processes, the XM Group places client satisfaction above all else and guarantees that their transaction processes are user-friendly and is accessible and supported by services regardless of the clients' location in the world.
The XM Group's deposit and withdrawal options include Credit & Debit Cards, Bank Wire Transfer, and is even applicable for clients using a large list of E-Wallets, including Neteller, IDEAL, China, UnionPay, Western Union, Moneybookers, SOFORT, WebMoney, Skrill, MoneyGram, and BitCoin.
Apart from that, the XM Group has gone around to implementing local bank transfers and zero-fee policies for clients to deposit without any conversion charges.
The XM Group's zero-fee policy also extends to bank wire transfers that would withdraw an amount exceeding $200.
The XM Group has also removed withdrawal fees, and the company covers almost all additional charges on deposits on withdrawal, which can certainly make their deposit and withdrawal the choosing point for most of its clients.
Bonuses
The XM Group's plentiful bonuses are one of its main driving factors and reasons why many traders from around the world prefer to trade with them. The XM Group's bonuses are rewarded to multiple aspects of traders, whether they are new to the XM Group or a repeating customer; the broker has bonuses for a lot of occasions. Below are the XM Group's recurring bonuses, though, do keep in mind that the company has issued more special, limited-time bonuses outside of the list below.
Welcome Bonus: 
New clients who have opened their first account with the XM Group and have initially deposited a required amount in advance would be entitled to their Welcome Bonus. It gives the trader an exciting challenge with a chance to reach up to 100% plus a rather large amount of $5,000 on top of their initial deposit.
Loyalty Bonuses:
The XM Group not only encourages newcomers to trade with them, but they encourage their recurring clients as well. Traders who have applied to the XM Group's loyalty program can be eligible for the Loyalty Bonuses, which can be unlocked or achieved with a loyalty points system. As most of these bonuses include special promotions and extra features best suited to aid the trader, clients will need to collect points throughout their trading experience. Once collected, these Loyalty Bonuses can be unlocked. However, the Loyalty points system is currently unavailable for clients who have registered under the Trading Point of Financial Instruments Ltd.  
No-Deposit Bonus
One of the unique bonuses that the XM Group has to offer and certainly the most interesting to traders; the No-Deposit Bonus gives account holders eligibility to certain bonuses the company offers provided have no funds deposited into their account. A slight disadvantage, however, is that only newcomers to the XM Group can avail of the No-Deposit Bonus. The No-Deposit Bonus rewards the account holder with $30 that the traders can use for trading only. Only accounts that have been validated for trading are eligible for the No-Deposit Bonus.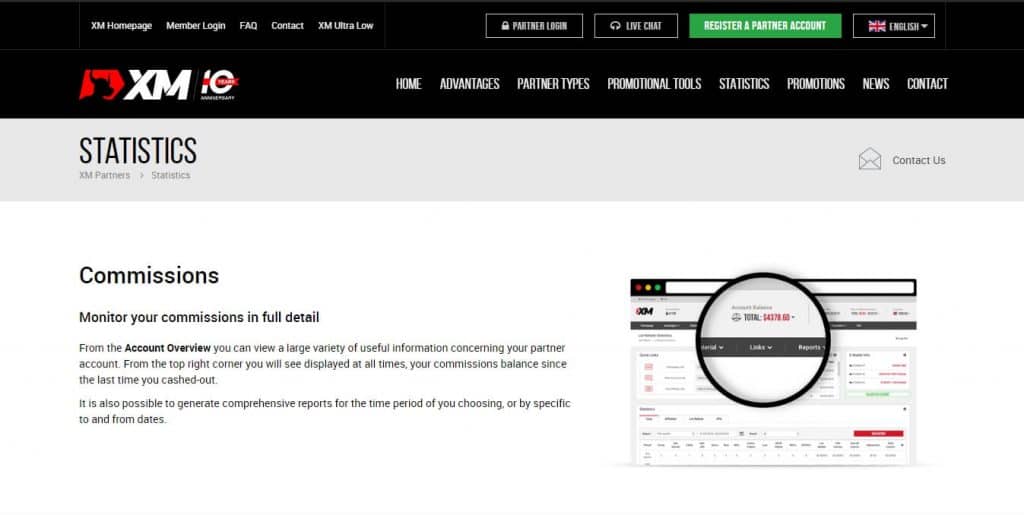 Special Seasonal Bonuses
Apart from the mentioned bonuses above, the XM Group continues to issue additional bonuses that can benefit both newcomers and regular users alike who are active on the XM.com website. While most of these bonuses can be categorized as non-specific, the usual Special Seasonal Bonuses can range from additional trading credit to extra funds. 
Research tools and Educational materials
On the XM Group's website, XM.com, a massive collection of webinars and technical dictionaries, can be found. Apart from those, the website features quality instructional videos covering everything that any trader would need to know from work ethics to how the financial markets work. 
As such, these materials can be extremely helpful and applicable to all types of traders who want to know more about the financial industry or learn new strategies and practices to hone or simplify their skills. 
Additionally, the XM Group's traders can clients have full access to their other tools such as their Forex webinars and seminars, economic calendars, technical and fundamental indicators, and a top-of-the-line archive trading platform tutorial videos.  
Conclusion
The XM Group is a client-oriented brokerage firm that does an excellent job of keeping their clients' best interest at a high priority. The company is highly-respected globally for its transparency toward its client base and quality services and products that does its best to cater to clients of all backgrounds, skill, and experience in the financial market.