Bittrex Review Summary
Bittrex is a cryptocurrency exchange based in the United States that has gained popularity in the industry in recent years. This article will review the crypto exchange itself, services offered, and criticisms and issues.
Bittrex has developed to be a professional platform of crypto exchange that concentrates on the security of its clients. The exchange is commended for its speed and stability. It has maintained a good reputation throughout its career and has never been hacked.
However, issues about the exchange have been raised, such as suspension of accounts without warning or prior notice. It also fails on customer support as it provides minimal assistance.
The trading platform itself is commendable; however, due to a few issues, it must be used with caution.
This article will cover the following topics:
Bittrex Overview 
Bittrex Services 
Currencies and Payment Methods 
Bittrex Fees 
Supported Countries 
Customer Support and Reviews 
Bittrex vs. Binance 
Frequently Asked Questions 
Conclusion – Is Bittrex Legit? 
Bittrex Overview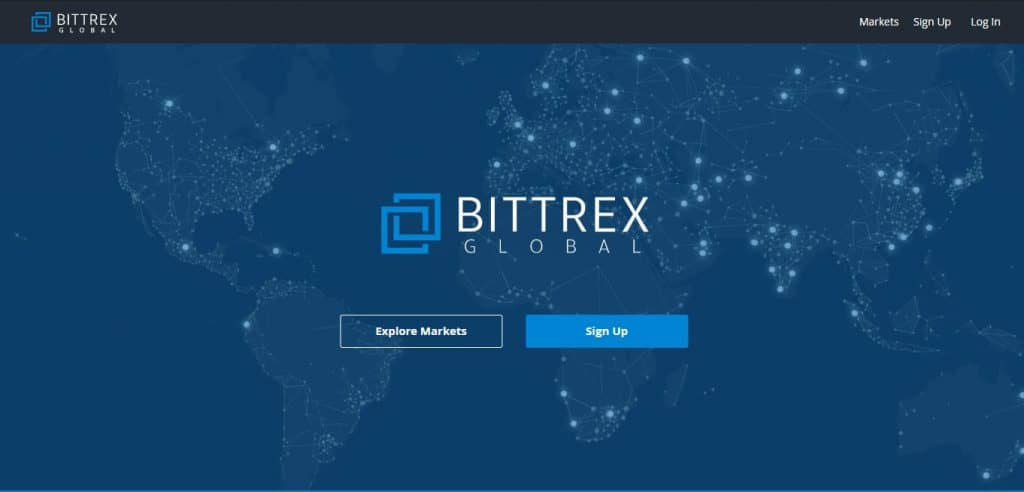 Bittrex was founded in 2013 with a headquarters located in Seattle. Its founders are Richie Lai, Bill Shihara, and Rami Kawach, all of whom were former employees of Microsoft.
Bittrex Security
Bittrex emphasizes protecting the security and privacy of its clients by applying the best technologies available. The founders, who are experts on computer security with a 40-year experience combined, use the knowledge to secure all aspects of the platform.
Bittrex has a flexible and multistage wallet strategy that secures 80%-90% of funds offline.
The customers are required to enroll in a two-factor authentication in all withdrawals and API calls. If not activated, customers without 2FA have a withdrawal limit.
Bittrex is one of the very few exchange platforms where no breaches or stolen customer funds has ever taken place.
Bittrex Services
The exchange's main trading service is its platform, where it lists various currencies. It permits the execution of standard spot trading orders.
The existing trading engine is flawless in combining different automated trading features like GTC, instant buy and sell, and stop loss. Also, basic technical charting tools are also provided on the platform. 
Its main commendable feature of the platform is its speed in loading the trading interface where customers don't experience lags.
However, margin trading is not available on Bittrex.
Currencies and Payment Methods
Customers with confirmed identity verification that are trading outside the U.S. are entitled to U.S. Dollar trading, deposits, and withdrawals. Those within the states in the U.S. and other territories below are also qualified for it:
Oklahoma, Wisconsin, Arizona, Florida, Washington State, Utah, Rhode Island, Alabama, South Dakota, South Carolina, Ohio, Mississippi, Montana, California, Massachusetts, Maine, Michigan, Illinois, Missouri, West Virginia, Maryland, Texas, Nebraska, Kansas, Georgia, New Jersey, Kentucky, New Mexico, Puerto Rico, Alaska, Colorado, Indiana, North Dakota, Iowa, Idaho, Washington, D.C., Pennsylvania, New Hampshire, Arkansas, Oregon.
Depositing and withdrawals of US dollars are only available through a wire. Accounts not qualified to trade USD have the option to use stablecoins such as Tether. Additionally, 400 altcoins can be chosen from to trade against Bitcoin, Ethereum, Tether, and USD.
Bittrex also makes sure to add new altcoins after verifying that it is secure to use by vetting its source codes. While some coins could slip in the vetting process, the main objective is to elevate the quality of coin listings.
Hard Fork Coins
The exchange cautiously reviews coins from impending hard forks or airdrops before fully supporting and debiting it into the accounts of customers. Once networks are stable, coins that resulted from hard forks will become accessible.
Bittrex Fees
The exchange requires a 0.25% fixed commission on each trade.
Trading fees on this exchange are somewhat higher compared to average. Also, there are no incentive models for takers and makers and rebates for high-volume trades.
Supported Countries
Bittrex provides services globally except in the following countries: North Korea, Syria, Cuba, Iran, and the Crimean region.
Also, anyone who has been sanctioned with economic penalties, particularly by the U.S. federal government, is not eligible for the services.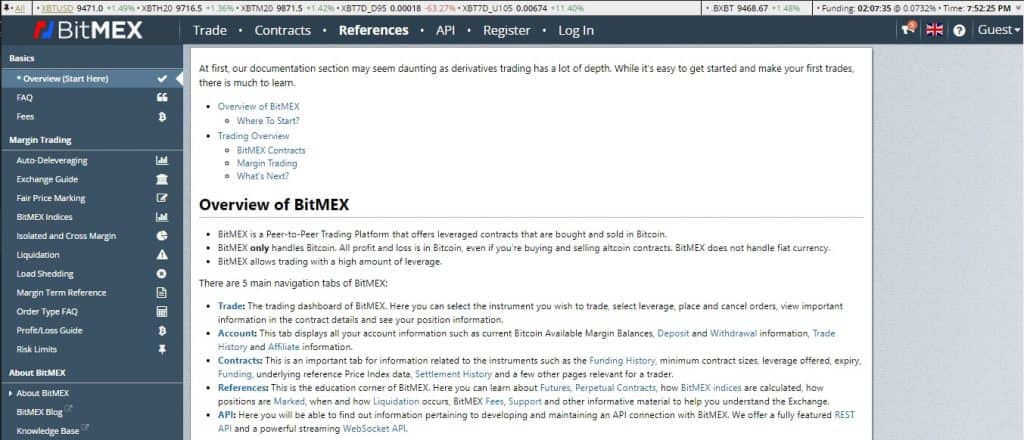 Customer Support and Reviews
The downsides of Bittrex is its poor reputation with the public, mainly due to sudden suspension of accounts. Many clients have reported that their accounts have been suspended as it awaits the completion of a review.
This has been heavily criticized by the public, especially by clients whose accounts were suddenly frozen. They have discussed the issue on many web forums where it shows that it has happened a while back. However, there has been little to no response from Bittrex.
As stated by Bittrex, only 0.1% of accounts are struck by the sudden suspension, closure, or even ban.
If you will trade with Bittrex, prevent this situation by preparing all your documents once your account suddenly gets suspended. Most complaints seem to be stemming from emerging markets, as the exchange's low-tier requirements attract unserved markets.
Bittrex has a page dedicated to FAQ and support through the ticketing system. Despite its high-level security, Bittrex fails in the area of customer services.
Bittrex vs. Binance
As it offers various altcoins, traders can't help but compare it to Binance. The difference between the two is: Bittrex set its fees at 0.25%, slightly higher than Binance's 0.1% fee. The strict verification process also makes it unappealing to investors.
Other than USD deposits and withdrawals, overall, Bittrex doesn't have a clear edge against Binance. Overall, we recommend trading on the latter.
Frequently Asked Questions
Is Bittrex regulated?
It is not regulated under US securities laws.
Is Bittrex FDIC insured?
No, it is not FDIC insured.
Conclusion
Bittrex is among the crypto exchange platforms that offer great services to both beginning and expert traders. It offers a rich trading platform and has proven to be secured in trading various cryptocurrencies. Its downside is the inefficient customer services and issues of sudden suspension of accounts without warning or explanation.
Many platforms prioritize evolving to fit the modern and ever-changing crypto space over the satisfaction of its customers. Sometimes even public outrage is not enough to move these exchanges.
If you want to trade crypto using this platform, use it cautiously. Try it out for a while with the maximum deposit you can afford to lose, as with most Bitcoin exchanges today.