AvaTrade: The brokerage company
AvaTrade is a multi-national, award-winning brokerage company that was first established in 2006, originating from humble beginnings in Dublin, Ireland. As it was steadily and surely grown over the years, AvaTrade now works with over 200,000 clients worldwide and deals with around 250 financial trading instruments being traded more than 2 million times. It is a critically acclaimed broker famed for its limited but flexible account type selection but excellent services and trading solutions regardless of knowledge and experience. Additionally, AvaTrade boasts numerous awards won from all over the world for its convenient support programs, great financial services, and for its advanced development of trading technology and services that have propelled the market to what we know today.
AvaTrade: Legitimate or fraudulent?
AvaTrade is fully regulated in five continents and has regional offices in Paris, Spain, Tokyo, Bejing, and Sydney. To test the authenticity of a brokerage firm's business practices, one must look at what authority or entity they are regularized under. Normally, a more well-known and trustworthy entity is one to look out for. And in order to authenticate its regulations and safety procedures, the AvaTrade brokerage firm follows the Client Asset Regulations, and most of its licenses are registered under the Bank of Ireland. Its other licenses are registered with the compliance of the ASIC in Australia, the FSP from South Africa, and Japan's FSA.  
These regulations from trustworthy authorities guarantee the clients of AvaTrade that their funds deposited into their accounts are separated from AvaTrade's own. 
Apart from AvaTrade's segregated account concept, the brokerage company offers a compensation scheme that guarantees client compensation should the company halt its business due to unforeseen circumstances. AvaTrade also still puts the client first even when their account balance seems to go in the red through a Negative Balance Protection plan.   
AvaTrade: Trading services review
Accounts
Unlike most acclaimed brokerage companies, AvaTrade does not offer a large selection of account types. It only has the main one, which may come off as limiting to some. However, it acts as a flexible, one-for-everything account type, which makes the sign-up process pretty simple and quick. You can, however, opt for the swap-free accounts that cater to Muslim clients following the laws of the Shariah principle. 
Of course, outside of its main account, AvaTrade also provides a Demo Account for testers and beginning traders to use in a simulated market environment.
Platforms
With the use of its limited account types, AvaTrade displays its technological flexibility by giving the account users access to a massive selection of trading platforms tailored to suit the specific needs and lifestyles of almost any of AvaTrade's clients. A feature of AvaTrade's platforms is its auto-trading option, which allows the busy trader to choose between manually or automatically trade financial tools.
AvaTrade allows for the use of a large plethora of trading platforms such as its own AvaTradeGo (or AvaGo) to other well-known ones such as MetaTrader4 (MT4), DupliTrade, ZuluTrade, and much more which offer numerous tools and a user-friendly interface to the benefits of the user of all skill and experience. As with most great platforms, these offer great compatibility, being able to be accessed through Windows, Linus, and iOS operating systems through various devices such as desktop, mobile phones, and tablets. 
Also, each of AvaTrade's trading platforms provides their management options, step-by-step-tutorials, notifications and feedback, and of course, excellent technical support.
AvaTrade also has its platform called AvaOption, which is adequate overall though it is mostly built for providing traders with quality visual trading services.
While AvaTrade does make use of all the other trading platforms, many would agree that the best one to use of its selection would be the famous MetaTrader4 platform. This trading platform is claimed by every trader of any skill and experience as the most flexible in terms of trading and support. While the developers of MetaTrader have already launched a streamlined and improved version called MetaTrader5 (MT5), many still prefer to use the older MetaTrader4 (MT4) just because of its convenience, compatibility, and options it provides that most brokers and traders alike require.  A feature of the MetaTrader platform provides is the ability for traders to switch between multiple accounts and features. 
Deposits, Fees, and Leverage
AvaTrade's deposit amount is quite basic in the sense that it requires a minimum deposit of $250 to gain access to its large variety of platforms and services. Of course, most trade actions done with any broker would also require a fee of sorts. There is also what is known as an overnight fee that is charged when a position is opened for longer than a day. However, there are no signs of any withdrawal fees, which are a plus for a brokerage firm. 
When it comes to leverages, brokers from Europe abide by the ESMA regulations that insist the limit of leverage level be 1:30. However, in its other regional offices outside of Europe, the maximum leverage is 1:400.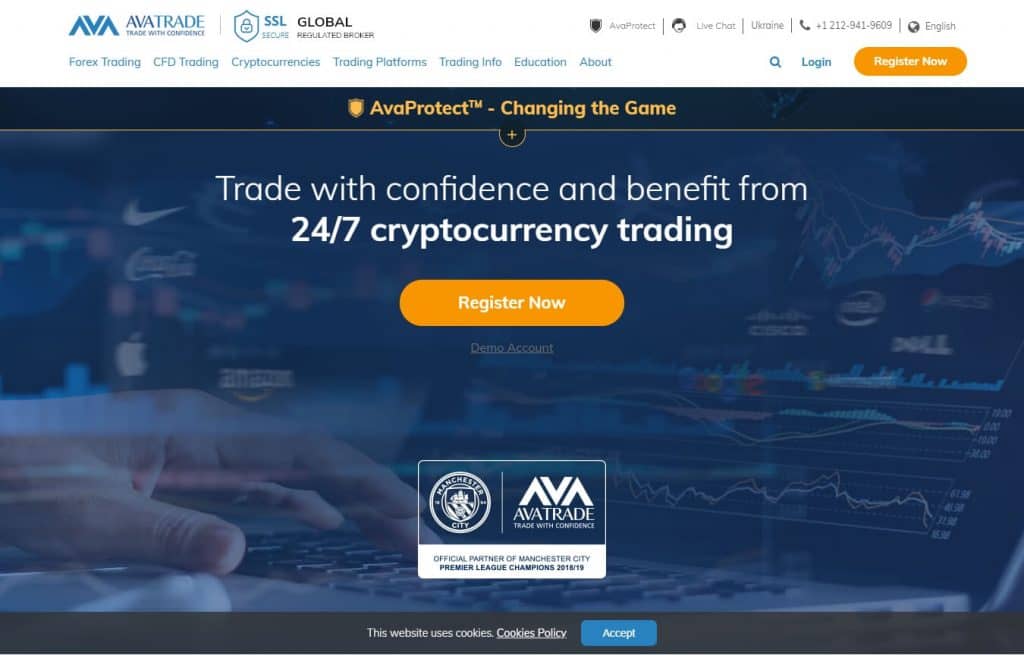 Payment and Withdrawal Methods
Transactions and payments of most financial services are of the utmost priority. With AvaTrade, it is a broker's responsibility to make sure that clients can access and deposit funds most securely and conveniently possible.
Therefore, AvaTrade does live up to its expectations, offering various payment and withdrawal methods that their clients can see fit. These are mostly under credit and debit cards, wire transfers, and online payment services like Skrill, Webmoney for European clients, and Neteller for International clients.     
AvaTrade follows a policy where minimum deposits for credit and debit cards are $250, and wire transfers have a minimum deposit of $500.
As we have mentioned above, there are no withdrawal fees, and withdrawing takes 1-2 business days. In terms of sacrificing convenience for the sake of security, however, AvaTrade's antimony laundering policy permits the trader to withdraw his funds through the same source of deposit to validate the funds' authenticity. 
Research Tools and Educational Materials
AvaTrade houses many educational materials and research tools through the use of the website SharpTrader, and while it has many to offer, it mainly features its information tool called AutoChartist.
AutoChartist gives the trader in-depth and accurate visual representations that can be used for fundamental and technical analysis. While most brokerage companies do feature this tool for account holders, AutoChartist in AvaTrade is available for those with minimum account deposit of $500.
As with the SharpTrader website, it provides a variety of skill-building and training courses, each dispersed into three modes: beginner, intermediate, and advanced, and can be browsed through an easy-to-maneuver menu interface. It also features economic calendars as well as featured articles daily and weekly by other analysts through external sources. They also have a YouTube channel that looks into and discusses research and analysis.
Conclusion
AvaTrade allows for a convenient trading experience for beginner and expert traders alike as it combines the flexibility of its main account type systems with the convenience of its trading platforms and financial instrument variety.
AvaTrade's educational and research materials are some of the best out there with a wide selection for all types of traders irrespective of their experience and knowledge in the technical or fundamental aspects of real market trading.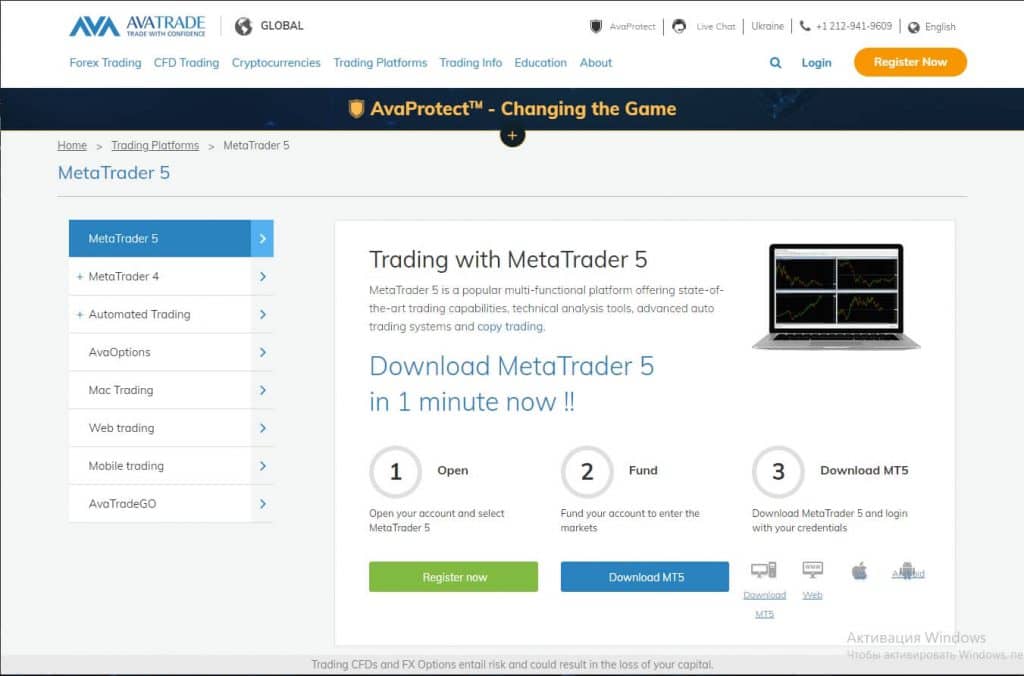 When it comes to a secured deposit and withdrawal payment system, AvaTrade provides like none other. While its anti-money laundering policy may be a tad bit inconvenient to some, the exchange and sacrifice come in the form of security and authenticity.
In conclusion, from AvaTrade's humble origins to its steady growth today, it exceeds expectations across the board for any trader from its trading conditions and execution, to the simplicity of its trading accounts systems, the instruments offered, quality customer support, secured deposit and withdrawal options and methods, and its great educational and research materials.