Kraken: The BitCoin Exchange
Kraken was founded by Jesse Powel in 2011 and had its headquarters established in San Francisco, California, though the exchange was launched in 2013. Overall, it is a great exchange, boasting competitive service features such as its low transaction fees and system security.
After previously being criticized heavily for its platform instability in the past, Kraken has listened and revamped its advanced trading platform and now offers margin trading and over-the-counter options packaged together with great security and customer support.
At the time of writing this, Kraken is considered as one of the largest Bitcoin exchange firm in terms of volume and liquidity. Apart from holding a full reserve of their clients' funds, Kraken also utilizes an independent, cryptographically-verified audit to present evidence to third-party entities and its customers that it uses proper and legal procedures on the funds it holds. 
Trading Platform and Services
Kraken's exchange platform offers standard margin trading services as well as over-the-counter (OTC) options. However, many would consider its platform as a very complex one and does not provide satisfactory assistance to beginners or traders new to the platform. This can be cause for consideration when choosing Kraken.
Over-the-counter services cater to high volume trades (which are trades with volumes over $100,000), and it comes along with one-on-one service. Furthermore, high-volume traders who trade frequently can opt to receive a dedicated account manager to maintain their account holders' trading needs.
Kraken also has an anonymous service or dark pool. This is an order book that isn't revealed to the market. In a dark pool, traders are only able to see their orders, whether they buy or sell. Additionally, traders can place large orders without the risk of revealing their identities or interests to other traders.
A dark pool is often created to make it easier for traders to fill a specific ordered to a preferred price as otherwise, an order revealed to be outsized may cause an undesirable movement or outcome in the market.
Kraken's services are open to almost every country globally save for a few countries such as Afghanistan, Cuba, Iran, Iraq, Japan, North Korea, and Tajikistan. In the United States, all regions are opened to Kraken's services except for people living in Washington (W.A.) and New York (N.Y.).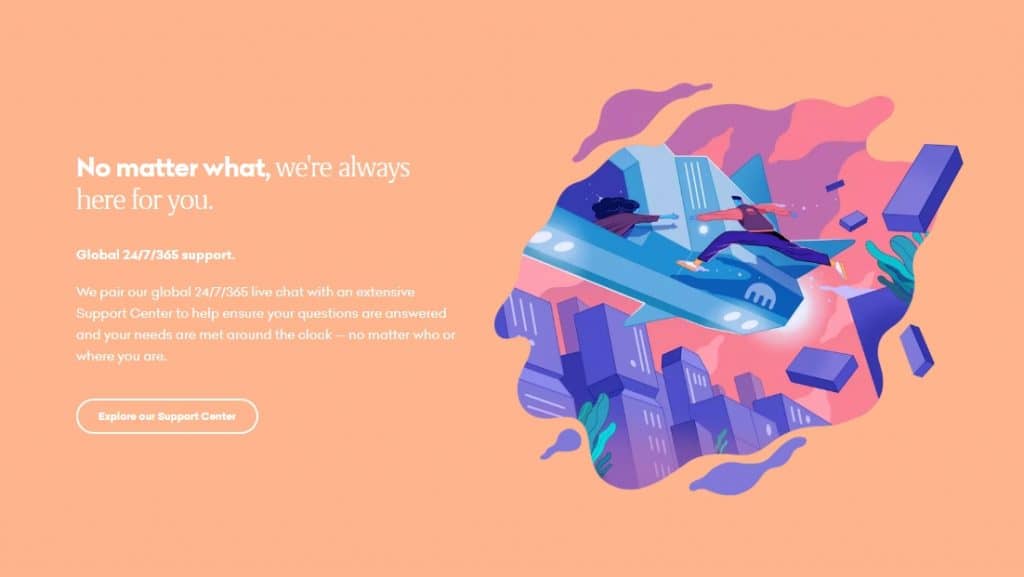 Fees
Kraken has been taken in a favorable light because of holding the title as the exchange with the lowest fees compared to other major Bitcoin exchanges. 
In detail, Kraken's fees utilize the maker-taker system where the fees depend on the trading volume of a client in the past thirty days. Makers, who are traders who create orders in the exchange tend to be charged a lower fee than takers, or traders who fulfill existing orders. 
Another factor for fee variation also depends on the nature or type of exchange. Spot trading fees can range between 0.26% to 0.06%, while dark pool fees can be charged between 0.2% to 0.2%. Besides, Stablecoin's trading fees can range between 0.2% to none at all.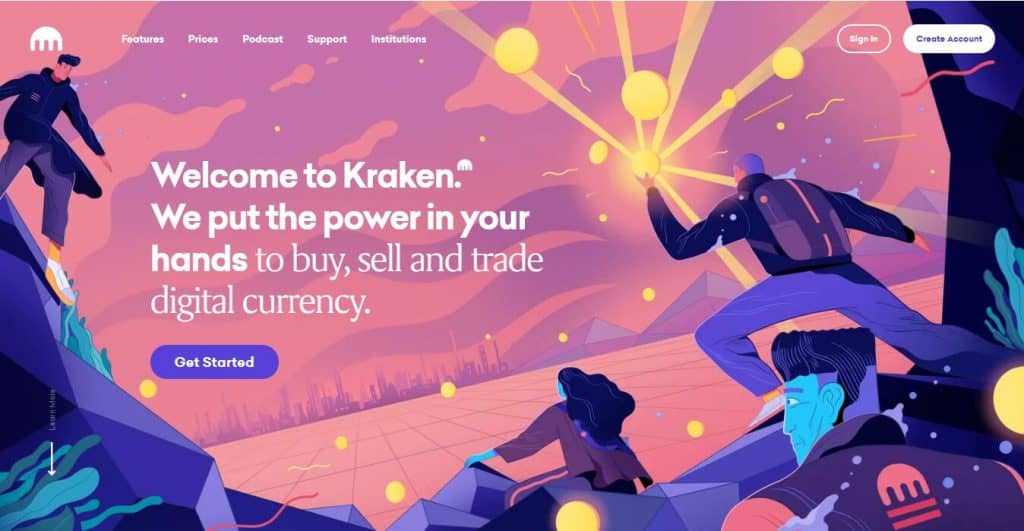 Much more details about Kraken's fees can be a view from their kraken.com.
Currencies and Payment Methods
As far as fiat fees are concerned, Kraken only accepts payments in Euro (EUR), U.S. Dollar (USD), and Canadian Dollar (CAD) and can be deposited and withdrawn in a number of ways. 
This can be done through SEPA, SWIFT, bank wire transfers, and domestic transfers. All transactions may vary between one to five business days, depending on the complexity of the transaction. SEPA deposits are free, which can be a plus for people living in the European region and a country listed under SEPA.
Bank wire transfer fees in the United States costs $5 and $10, while for areas abroad may cost €10 or £10.
In most cases, the average deposit time can be accomplished before 24 hours.
Most cryptocurrencies can also be deposited with no fees or charges. However, in some cases, setup address fees may be required depending on where you live. 
Kran supports a lot of other accepted cryptocurrencies such as Bitcoin (BTC), Bitcoin Cash (BCH), Dash (DASH), Dogecoin (DOGE), LiteCoin (LTC), Stellar Lumens (XLM), EOS (EOS), Ethereum Classic (ETC), Gnosis (GNO), Iconomi (ICN), Melon (MLN), Augur (REP), Tether (USDT), Monero (XRP), Zcash (ZEC), Cardano (ADA), Cosmos (ATOM), Qtum (QTUM), and Tezos (XTZ).
Customer Support 
Kraken's customer support holds some good information for any of its clients in need. Kraken's website features an extensive support guide and manual with tutorials covering almost every aspect of the Kraken trading platform. From opening an account to the verification process to entering the market to start trading, Kraken's support guide and manual contains answers for every trading and technical question.
In addition, should the trader need more technical or support assistance, inquiries can always be sent through the Kraken website's email ticketing system. For more correspondence between the client and Kraken's services, the website also houses a built-in chat system and a live-call with a rep to consult and provide further assistance. 
Competitors
Looking at what Kraken has to offer, we have noticed similarities between this exchange and another major exchange based in the United States. If you're guessing Coinbase, you're almost right. In fact, a more accurate version is CoinBasePro.
At first glance, Kraken and CoinBasePro support very similar maker-taker fee structures as well as its over-the-counter services, margin trading options, and account management services. The only factor that Kraken has that CoinBasePro doesn't is the fact that Kraken has a much larger variety in terms of cryptocurrency offerings.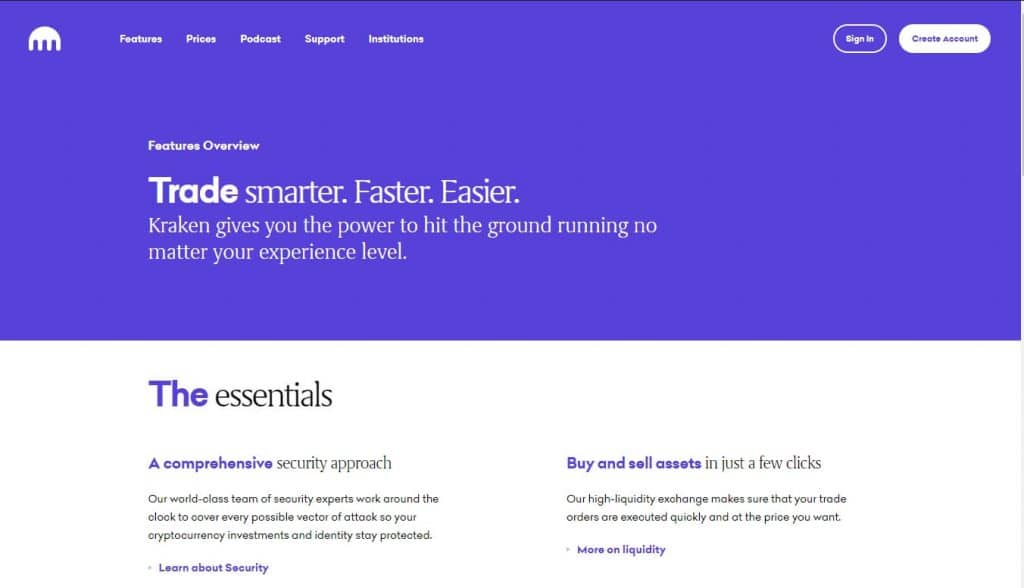 Another difference when comparing the two exchanges could be the focus of their services. A bit of an abstract thing to note, but Kraken seems to put a lot of emphasis on its customer support services more than that of CoinBasePro though, they both do a considerably good job in this service aspect.
Still, the differences between both the exchanges are dwarfed by their similarities.
The only driving factor for you to choose the other is just based on the availability of the cryptocurrency in its platform. So, whichever it is, both the exchanges stand on equal ground, and it's really up to you to decide which exchange for signing up for.
Public reviews and opinions
Traders around the community would attest to the fact that Kraken's more appealing factors lie in its low fees, cutting-edge features, and strong security. However, when browsing around online for reviews from major review websites such as TrustPilot, you may be shocked to see that Kraken's services have been rated as "poor." But don't let that get to you, in our opinion, it would do Kraken fair by giving it another try as the exchange has gone through a major revamp to up the quality of its services.  
Conclusion
The public rightly commends Kraken's exchange services for its excellent trading services, tough security systems, and customer support department. Aside from that, its low transaction fees are also one of Kraken's more appealing factors. 
However, if you are a beginner or a trader who has just got into trading with cryptocurrencies, then Kraken might not be a recommendation due to its complicated interface of the trading platform.
The bottom line is that this veteran cryptocurrency exchange platform is well worth its salt to be considered a legitimate business and the reputation it has garnered over its years of operation after its major revamp to be well-deserved for Kraken.