Just2Trade Forex broker review: Working with Just2Trade

Just2Trade is a slightly peculiar case. An international company based on Cyprus, owned by Russians. Instead of focusing on the Russian trading market specifically, they decided to diversify and provide the brokerage services to pretty much anyone willing. They did in several interesting and beneficial (for them and you) ways.
So, you might want to know more about Just2Trade before starting to work with them, seeing how they have several bonuses that you may exploit from the beginning and reduce your losses right from the start. 
So, let's get to the bottom of this.
The broker description
Just2Trade is a versatile broker with all sorts of products available for trading. That includes:
Forex

Shares

Cryptocoins

Futures and options

CFDs

Bonds
You can start trading any of these any time you want – fortunately, they haven't restricted access to any of them via trading accounts, as many other brokers do. But before you jump into actual trading, you have one more choice to make. What trading platform are you going to use? There's quite a few of them on J2T, for instance:
MetaTrader 4 – the most common trading platform that provides access to most serious exchanges and a basic set of tools (one that you can modify, however);

MetaTrader 5 – an equally intuitive platform with more tools and fewer problems in comparison to MT4, but also with less modifying potential.
They are usual platforms used by the majority of online traders. There are also several lesser known platforms with more focus on some specific aspects of trading:
CQG – a trading platform specifically designed for future and option trading, it has several exquisite tools to help you with this task and an infrastructure that allows safe and fast connection to your partners on the other side;

ROX – a specifically American platform with all sorts of American securities (including ETFs and options) from all relevant American exchanges;

J2Tx – a service designed for crypto-trading with fast execution and easy methods of paying;

Sterling and Lightspeed – two platforms with different sets of tools for advanced trading: one is for better management, and the other is for fast trading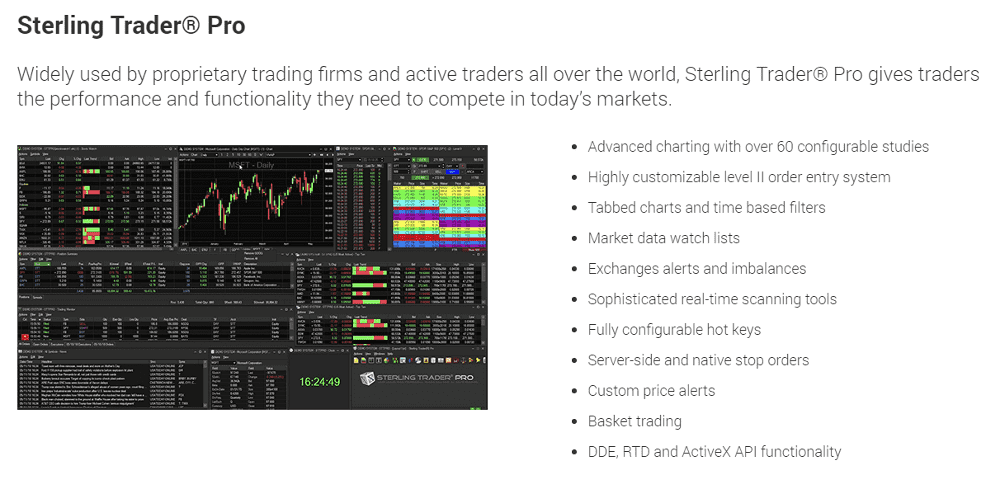 As you can see, J2T is very versatile, and if want to go all-in for some of these products, you can do it by picking the relevant trading solution. Just remember that these platforms have commissions and fees of their own, and you need to research them extensively to see if they suit your needs completely.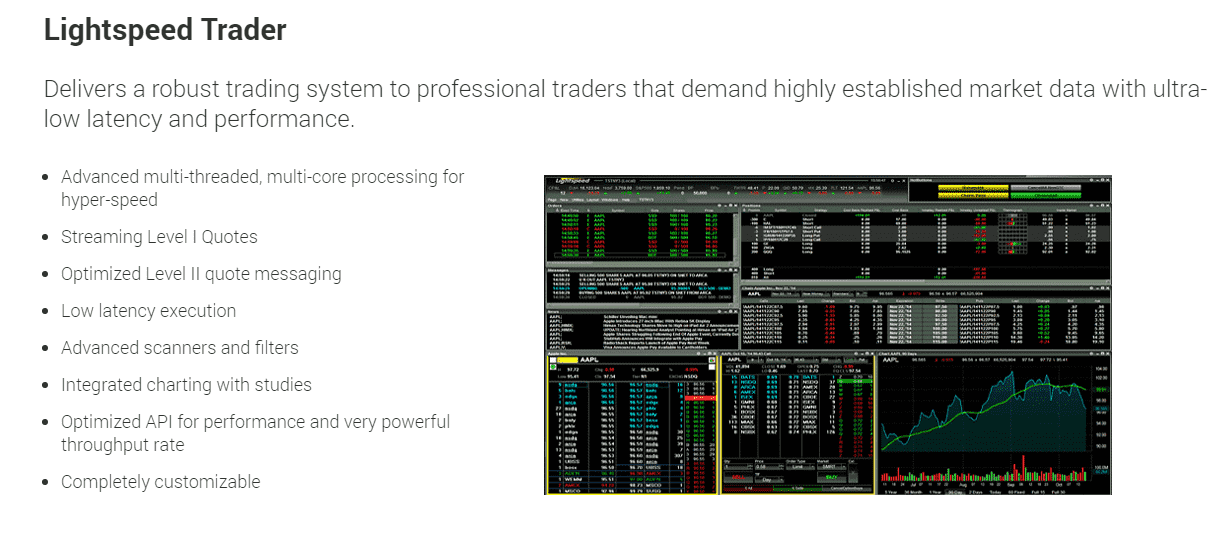 Moreover, you can use different instruments to help you build your portfolio or simply speculate on prices – whatever you wish to do.
Instruments and other helping features
Just2Trade has many instruments to correct your strategy and improve your understanding of the current market situation. The platforms themselves have many different indicators and tools that you can turn on and off. These indicators are there to process the historical information and tell you how the trend is going based on that.
But there are also not as algorithmic instruments. There are things like news (an ever-updated list of economic developments that happen all over the world), economic calendar (a similar thing, but for currency market, and this instrument actually shows the projected consequences of each event), research notes from professionals and more.
 You can even see the market condition of most major securities without having to access trading platforms themselves (for traders -> trading assistance -> trading instruments).
The Robo-Advisor is the cherry on top. It is an algorithm that makes all the mundane trading decisions (i.e. open position, close position, wait, buy more, and so forth). These robots are pretty effective, and you can leave them on their own and just go do something else, but it's better to keep at least one eye on what they're doing.
In essence, all of this info, in conjunction with the indicators and tools you have, should give you an insight into what's happening in the market at the moment. The end decisions are yours, but you can be helped even in this department.
Trading with specialists
It's more of the more prominent and interesting features of Just2Trade. There are several ways, through which you can delegate some of your trading decisions to professional investors, essentially.
There are several ways you can do it, with differing levels of involvement:
Market Research. It essentially involves receiving signals from professionals. These tell you exactly what to do in the moment, but the rest of it is up to you.

Asset Management. In this case, you let professionals do all the transactions the way they want. It's generally like working with a robot assistant, but in flesh.

Individual Investment Portfolios. That involves acquiring portfolios made by the knowledgeable specialists. Reportedly, they are supposed to bring profit, but, in any case, you can still make the management decisions.
All of it sounds intriguing, especially if you're a beginner. But you need to go through each of these initiatives carefully (all of them are under 'for investors'). Some of them need specials sorts of deals or accounts to get enabled. 
Partner programs
That's pretty much it, save for one feature – the partner programs. There are several of them, but all essentially offer you some recompense if you attract new active customers to Just2Trade. It can actually save you a good deal of financial losses if you enable it early on. You can learn more about it under the 'partner program'.