ThinkMarkets broker review: is it a trustworthy service?
Although more and more people are talking about cryptocurrencies and trading, there still are a lot of companies that try to deceive their customers. Sometimes, it is almost impossible to tell the difference between a legit service and a fraud. That is why we have prepared a ThinkMarkets review.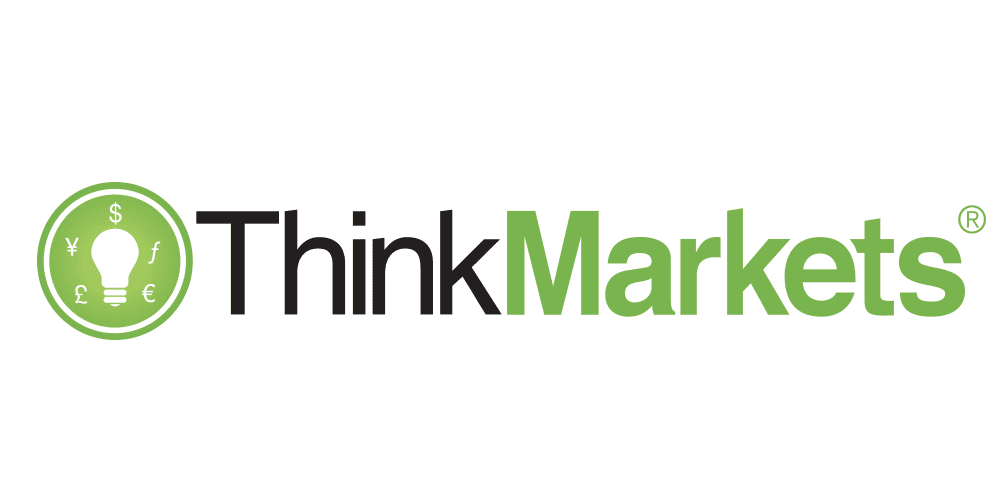 About ThinkMarkets
ThinkMarkets was founded in 2010 in New Zealand. However, in two years, the headquarters were moved to Melbourne, Australia. During several years, the company has also opened offices in South Africa, the UK, and the USA. Nevertheless, Canadian and American residents still cannot open an account with this broker.
It is important to note that ThinkMarkets is regulated by two authorities: FCA and ASIC. These authorities have a good reputation in the field and already show that the broker is not a fraud. However, we still cannot be sure about that until we do not get to the next factors.
What can you trade with ThinkMarkets?
The company provides a number of assets in several different categories. These include:
40 forex pairs

192 CFDs

Several cryptocurrencies as CFDs
The forex pairs include major, minor, and exotic currencies. This provides a wider choice of assets to work with and attracts more customers who prefer forex trading.
Also, it is possible to work with copy-trading and spot trading. If you are a fan of these, working with ThinkMarkets is your choice.
Account types at ThinkMarkets
There are three main account types at this brokerage service. These include:
The minimum deposit here is $250. There are no commissions. However, the spreads are much wider than in other types because they cover for the fee absence.
To promote an account to the "Pro" level, you must have at least $2000 on your balance. The spreads become much lower. However, you should pay the equivalent of $6 RT per standard lot which is 100K units.
The most comfortable account type is "VIP". The reason is that the fees as different for each client and are calculated individually. It is a good choice for active traders because they can get the lowest fees on the market. However, this option is unavailable for Trade Interceptor accounts.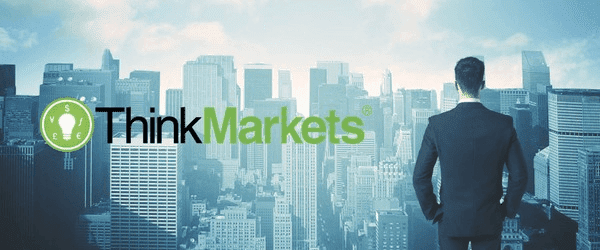 Basically, each trader will find one of these options comfortable enough for the way he trades. The minimum deposit is not big, so you can test the service without losing a lot of funds if it appears to be uncomfortable.
Platforms at ThinkMarkets
There are two trading platforms at ThinkMarkets. These include the classic MetaTrader software and the Trade Interceptor application that is available only for desktops. Everyone already knows the benefits of using MT, so we shall write about the Trade Interceptor platform.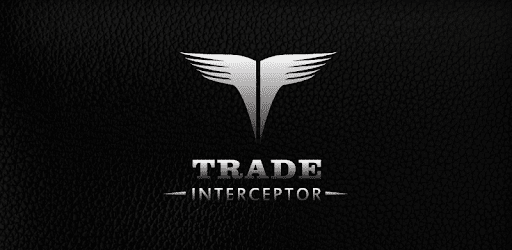 Although this software might seem to lack some features in comparison with other competitive programs, most people say that it is somewhat in the middle between being too easy and too complex. There are 102 indicators, 54 drawing tools, and 12 chart types. A great addition is that after you use one indicator on a chart, it is added by default to other assets when you open them in a new window. You can also save templates to make the usage of the service easier.
Nevertheless, Trade Interceptor does not have a web version and this is a major drawback. The only alternative to the desktop version is the mobile application. In addition, there are no automated trading algorithms that are supported.
Customer support
The ThinkMarkets customer support can be contacted in a number of ways:
By leaving a request in the contact form on the broker's website.

By writing to one of the emails listed on the contact page.

By visiting one of the operating offices.

By calling one of the four phone numbers listed on the contact page.
According to research on the Web, the average connection time via mobile was less than 3 minutes. However, the support specialists appeared to be unqualified and could not help with many issues. It is likely that they have no idea of trading and work based on scripts.
User opinions about ThinkMarkets
One of the main factors for estimating the trustworthiness of a broker is reading the customer reviews. However, you should be careful with these because they are often fake. This refers to both positive and negative commentaries.
According to Trustpilot, 54% of all reviews are "Excellent" and 20% are "Bad". This is not a bad ratio, so we can suppose that the company is legit. We have gathered some opinions from both types of reviews.
A user with the nickname A. Pollard states that ThinkMarkets is his favorite broker by far. He trades using the software from the company. The trader considers it to be better than the MetaTrader app.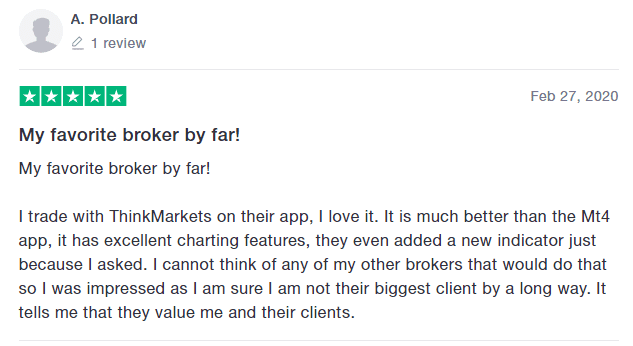 Another user, Alex Bold, states that ThinkMarkets is a scam. The user has been trading for over a year with the company and everything seemed to be okay. However, for more than 3 months he has experienced terrible slippage and lost a lot of funds.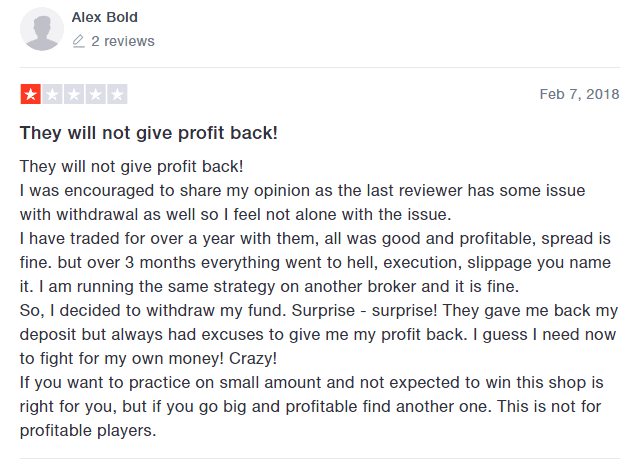 The worst part is that he could only withdraw his deposit. All the profits were left on the account and the company refused to send the profits to the user.
Final thoughts
ThinkMarkets looks like a trustworthy company, but some of the reviews create suspicions about its work. The fees seem to be normal and the company is regulated by reputable authorities. The customer support answers quickly, but you cannot say that they are professionals. Also, there are two platforms: MetaTrader 4 and Trade Interceptor. Each has its own features.
What do you think of this company?