Questrade FX Forex broker: Feature review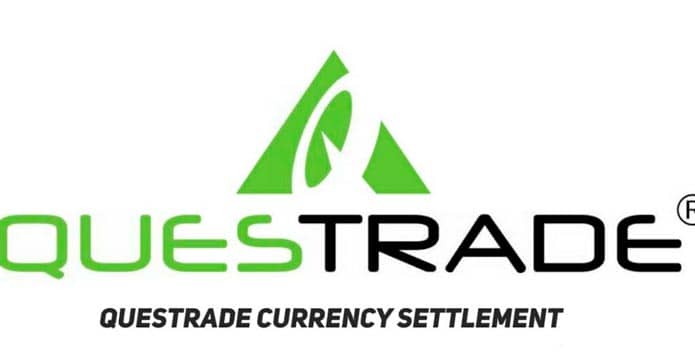 Questrade is amongst the biggest names in Canadian brokerage. Tons of money goes through this platform every day, but that doesn't necessarily mean they are any good. On the contrary, if you look at the customer reviews left on websites like Trustpilot or FPA, you'll see that Questrade has quite a few problems.
By the looks of it, however, the platform is alright. They have a lot of different instruments and focus heavily on providing an extensive Forex experience. The looks can be deceiving, and the reviews aren't the only indicator of legitimacy.
Let's compare the user reviews with the features that this broker offers you and see if the good content offsets the bad reputation.
Questrade's reputation
Questrade is a fairly large Canadian brokerage provider, as mentioned. There is actually a lot of content to help you trade as effectively as possible, but the users don't seem to care. Questrade has several key flaws:
Slow execution. The trading orders and other requests (for transfers, withdrawals and so on) can take much longer than acceptable. The order can be delayed during an important moment on the market, and you can lose not just the profits, but your investments also. This happens all the time, as it seems.
Lousy customer support. If you try to contact the customer support after your money disappears due to sudden delays, you may have to wait a very long time. There are several ways to contact the support team: through mail, the live chat or a call. Neither works – you may wait several hours before someone answers you.
Unjustifiably high fees. This is a highly relative point, because the fees on Questrade are only high if you consider that most of your money will either disappear during trade or will be stuck in withdrawing forever. Other than that, the commissions are pretty fair (4.50 min for stock, 0.08 pips on spreads for FX and so forth).
Non-existent education content. It's a very bad thing to not have at least some semblance of a blog to answer the general questions about trading and yourself. On Questrade, they have several reviews and blog posts, but they are largely worthless.
Most of these issues are commonly attributed to Questrade's general incompetence and inability to process a lot of information at the same time. It would be a good excuse to say they just don't have enough resources to satisfy everyone. However, they don't do anything to persuade people they're doing their best. There's no word from them at all.
Products and assets
When it comes to their actual assortment of products, Questrade seems pretty abundant. You can pretty much trade every more-or-less popular type of assets on this platform, including:
Stocks (1¢ of commission per share);
ETFs – groups of shares (buying for free, selling for 1¢ per share and from $4.95 to $9.95 on sale);
Options ($9.95 per trade);
Forex and CFDs (0.08 pips minimum);
Mutual funds ($9.95 per trade);
Bonds and GICs (min $5000 worth of purchase);
International equities (1% of value in commission);
IPOs (free, but at least $5000 worth of purchase);
Precious metals ($19.95 per trade)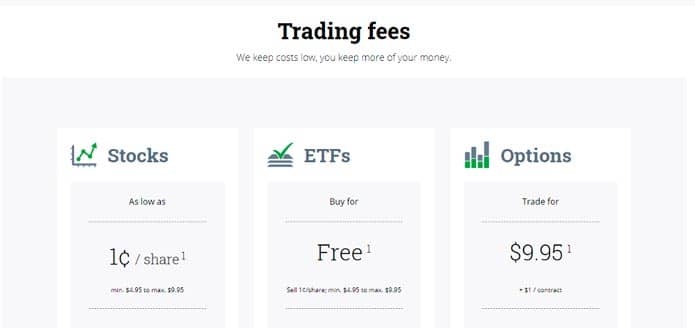 It's a much bigger assortment than your average broker usually gives you. However, it may just be a ruse to lure people into their enterprise and never return their money. That's how scams work. In the end, this list doesn't include anything unique or special enough to give Questrade a shot over the numerous complaints.
Trading instruments
Besides the product variety, Questrade puts a large emphasis on providing a nice assortment of additional tools that you can use to boost the effectiveness of your trading strategies in the real time.
They are all included into a 'Questrade Global' app available on many different devices, including PC, tablets and mobile. You can share an account on all of your devices to make sure you save your process and are able to continue it wherever you like, regardless of whether you have access to a PC or not.
So, it's really more about the perks of having a Questrade app than anything, because you can't really wire additional third-party plug-ins into this app, it doesn't support most of them. There are several key features built into this software from day 1, however.
The first of them is a live charting mode, which also enables you to create several watchlists, request current market data on any asset you see and see what events happened recently via news and activity feeds compiled by the professionals. It's unknown whether these actually work or not.
Near the news section you can also find an economic calendar many modern-minded brokers use. It includes the recent economic events and decisions, as well as the exact (and estimated) effects they have or will have on the market. By the looks of it, the calendar can be filtered to a large extent to show you the exact info you want.
Lastly, there are signals (or alerts, as they are called here). Signal trading is a prominent part of modern trading, and it involves receiving signals from the knowledgeable specialists who often send out warnings and advice to all their clients for a modest sum of money.
On Questrade Global, the role of such specialists are filled by the Questrade's own financial advisors, it seems. Alternatively, they also receive the signals from a renowned signal provider and just share them on their own app.
It's unknown exactly how well any of these features work, because the efficacy of such sorts of trading is relative. Alerts can help you – but they also don't guarantee total success. Much can happen to make alerts irrelevant, and Questrade really struggles with delays and other issues already.
In conclusion
You could give Questrade a shot with a small sum of money, but it's not really recommended, because they don't have anything unique to risk your money with them. They have several interesting instruments, but they are all there to promote their own app rather than create a neat experience, it seems.