LexaTrade Forex Broker
This review was written to shed a light to some of the allegations about LexaTrade's legitimacy. As the brokerage firm constantly faces negative feedback from its clients, it is necessary to conduct a thorough discussion of its services, offers, and overall functionality. More so, this latest addition to a bunch of Lexatrade reviews aim to bring clarifications to tags on the internet such as LexaTrade scam, LexaTrade scammers and LexaTrade cheating.  
LexaTrade Overview
LexaTrade is a financial solutions platform developed by Swissone Group Ltd. Its head office is located in St. Vincent and the Grenadines, a small island in the Caribbean known for its offshore status. As investors pay so much importance to companies' profile and regulation, LexaTrade's credibility is often put in question as it is located in a jurisdiction with no tangible finance-related policies at all. With the absence of financial authorities, clients' funds are exposed to intensive risk, say, for example, LexaTrade decided to shut down its business. 
However, LexaTrade official site https://lexatrade.com/ claims that it holds an operating license from the International Financial Markets Relations Regulation Center (IFMRRC), an authority responsible for monitoring the quality of service rendered by brokers and dealing desks. While there are countless attestations from clients scammed by LexaTrade, it cannot be denied that the broker still upholds regulatory policies and operates in compliance with the IFMRRC.
True enough, IFMRRC does not hold the prominence that other well-known regulators have. While this may seem unfavorable for clients looking for well-regulated brokerage firms, it can be concluded that LexaTrade is still a decent broker. It greatly prioritizes client satisfaction above anything else by providing a separate section for customers' queries including the company's comprehensive terms and conditions, risk disclaimer, privacy policy, refund, policy, and AML/KYC policy. More so, it has been responsive and highly attentive in giving resolutions via complaint form, which can be found on LexaTrade website.
Trading with LexaTrade 
Similar to other brokerage firms, LexaTrade has its own set of benefits and setbacks. Since this is very common within the trading industry, clients need to thoroughly assess if a particular broker's conditions will come favorable and fitting to their strategies and structures. Below are some of the perks that clients will surely enjoy.
Minimum funding of 250 US Dollar

Intensive level of volatility and rapid trading indicators

Regular stream of economic news and updated calendar

Diversified selection of oil commodities

180 trading tools at disposal

In-House and External Platforms 

Generous Bonuses

Customer support

Fast trade execution 
As for the disadvantages it carries, its reputation is tainted mainly from the absence of tight regulatory oversight. In addition to this, clients' queries are given resolution in an untimely manner, which only adds to reasons why it has been receiving negative feedback from its clients. Lastly, it charges daunting fees including a 5% commission from clients with less than 5 transactions. Its ultimatum for those inactive clients also came as a disadvantage as it charges 5% every month.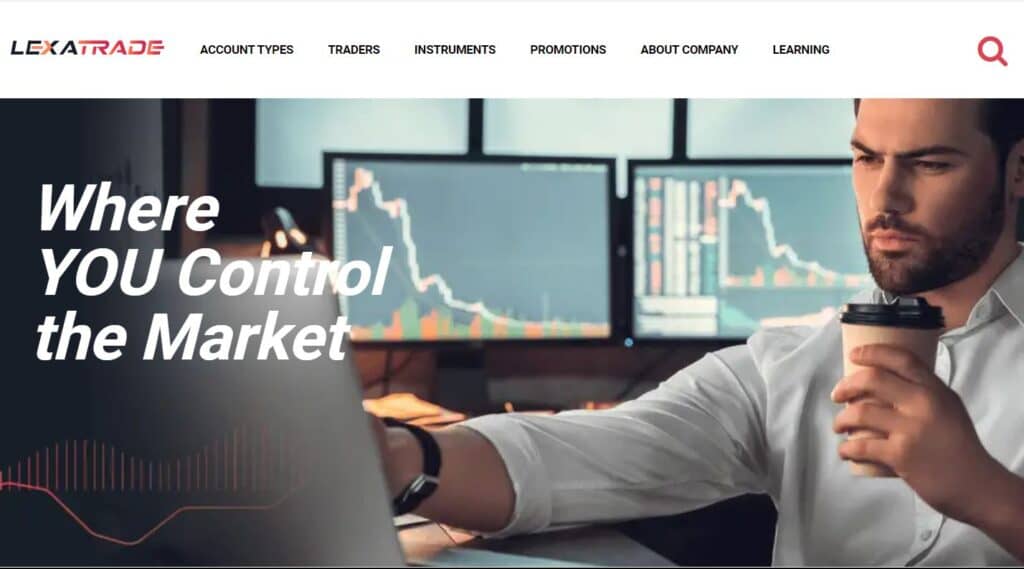 Platform Selection 
MetaTrader 4– LexaTrade utilizes the most popular third-party platform in the market. The MT4 is known for its optimum performance, allowing users to place trades simultaneously and conduct analyses in an efficient manner. More so, it grants access to live market prices and liquidity, all while enabling robust security and stability. The most interesting about this platform is its automated trading option, completely providing high efficacy and larger margin of profitability for its traders.
xCritical- Another external platform that LexaTrade offers is the xCritical system. It is equipped with powerful instruments for encompassing and holistic trading experience. Its Customer Service Automation also known as the CRM fully integrates various payment processing systems. With this, users are provided with sophisticated reports. The use of xCritical also ensures stability, from deposits up to actual trading. 
Subscribing to LexaTrade Forex Broker 
Lexatrade has a relatively easy method of registration. Interested parties need to visit the broker's official site and from there, they will immediately find the registration button. After clicking, it will be redirected to a form, which needs to be completed. It requires all the necessary information including name, email, address, and telephone number. 
Included in the process is the funding, in which interested parties need to provide the means of funding, and the amount they want to deposit. Note, however, that the broker asks for different deposits according to which account clients will open. After setting this up, the information will then be subjected to verification. After going through successful evaluation, clients are given their login information and may already start live trading.    
LexaTrade Forex Broker Reviews 
If one is to look for the company's web rating, an engine search on the internet will render negative LexaTrade broker reviews.  While we cannot fully dismiss the possible fraudulent activities, we also have to take into account their reliability and if these claims have substantial bases. To neutralize the backlash that LexaTrade faces, attached below are two positive reviews taken from the web.
"I have been working with this LexaTrade broker for six months now. I learned about the company much earlier, but I came across a network about the negative about it. I read in the comments on one forum the information that «LexaTrade fraud», fraud, etc. Therefore, I was afraid to open an account there. Then he learned from a friend working with this company that all this is complete nonsense. As a result, I opened an account there, on which I have been trading for six months. In principle, everything suits me. The platform works stably, occurs smoothly and quickly. What else is needed for profitable trading? I recommend this company to everyone". Patrik, 32 years old, Toronto

"Worked with a variety of brokers. As a result, he stopped the final choice at LexaTrade. I like their xCritical trading platform. It has good functionality. In addition, it works very stably. I also liked the Autochartist Expert Advisor. With it, I can earn stable income. I believe that this company compares favorably with all kinds of "kitchens", which are full on the market. If someone tells you that LexaTrade why forex is a scam, do not believe it. I have never had any problems with them." Sarah, 28 years old, Vinnipeg
Conclusion 
While LexaTrade is equipped with impressive advantages, it still faces negative reviews. This may be from the company's financial malpractice or maybe from competitors' interest to drag LexaTrade down. Regardless, we still have to consider the legal documentation presented in its official site. With license from IFMRRC, clients are ensured that all operations are legally binding and conducted under legitimate terms.