FXPCM
Broker
Review
:
Should
you
trust
them
with
your
money
?
FXPCM is known for operating one of the technologically advanced trading solutions wielding its own IT team, which makes them stand from the rest. It is also the sole forex service with MT4 Bridge offering that can send all the orders to the market, making future trading one of its UPS. Apart from its effective trading infra, is FXPCM a potent trading platform and worth investing?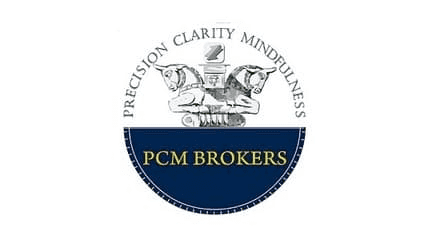 About FXPCM
FXPCM is also known as PCM is a Dubai based forex broker founded in the year 1999, it is registered in Mauritius with the main objective to provide one of a kind trading experience. The firm has gradually expanded all over the globe with offices operating from Mauritius, Canada, and the UK. FXPCM is subjected to regulation under the Financial Service Commission of Mauritius (FSC). 
FXPCM has the reputation of being one of the oldest forex services providers with Jefferies Financial Group, which is the prime shareholder. This association increases the trust factor of JFG as the firm is listed on the NY Stock Exchange. It also comes under the regulation of FCA (United Kingdom) and ASIC (Australia).
What can you trade with FXPCM?
FXPCM allows different trading instruments and dedicated Islamic account, the following assets can be traded:
58 Forex pairs

Metal CFDs

Commodities CFDs

Cryptocurrencies (Bitcoin and Ethereum)
The leverage offered in the range of 1:200 and 1:1000 is impressive along with accurate spreads. It accepts a minimum deposit of $100 with 1.6 pip of USD/EUR forex pair offering the best in the market. They provide different account options like Zero spread, Digital Currencies, ECN Pro, and Elite. Smaller spreads can be availed in a greater price range of $ 2000 and $ 10,000.
Payment methods at FXPCM
FXPCM provides the following transaction mode for deposit.
Wire transfer

Cryptocurrency

E-wallet
They accept a variety of e-wallets for payments such as PayPal, Yandex, Skrill, FasaPay, Neteller, and bank wire transfers except for VISA and MasterCard. FXPCM is known to levy additional charges in case of inactivity for 30 days in any of their trading platforms.
Trading platforms at FXPCM
FXPCM offers trading platforms for both desktop and mobile with a good scalability feature. It supports the following trading platforms:
MetaTrader 4

EOS Trader

Currenex Classic
The main feature is their integration of Trading Station with the MT4 platform, the integration paves way for an array of options and algorithmic trading features. They provide a total of 60 indicators with ultra zooming features to read the position accurately. Lack of a watch list on mobile platforms is an important thing to consider.
Customer support at FXPCM
Customer support becomes vital when dealing with investment and it stands as one of the main features of forex brokers. The FXPCM website language is displayed in English and other languages like Russian, Arabic, Chinese, Indonesian serving international traders.
The website displays a list of options through which the customer representatives can be reached in case of any queries and assistance. The messaging option is pretty much responsive and processes the request within a few minutes. The technical team can be reached via dedicated chat and call support, the email feature can be availed to communicate with the FXPCM brokers. The website offers a call back scheduling feature
Customer reviews about FXPCM
Online Reviews can help grasp the online presence and reception of brokers which can be considered as a critical guiding factor before investing. The following are some of the reviews about the trading experience in FXPCM. Accordingly, a user with the profile name "Shervin" expressed his experience positively highlighting the customer assistance and good network/server services.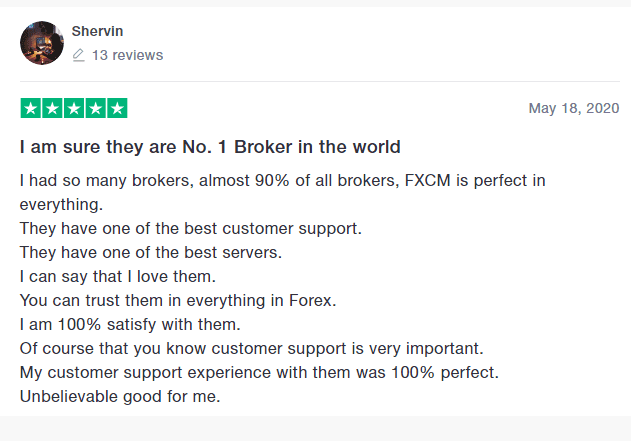 Another user with the profile name "Nathan" reflected the same and seemed impressed with the timely withdrawal mechanism offered by FXPCM. Similar responses were reflected through most reviews. They have good trading infra to support new traders.

As far as the customer review goes, FXPCM comes across as a decent trading brokering service with an emphasis on customer support and ease of access. Although reviews alone cannot assure credibility and further investigation is required if serious investments are at stake.
Final Thoughts
FXPCM is a decent forex broker with a good reputation and has a long history of operation. The website is somewhat old-styled but the firm is known for high-end trading services and can be trusted for its secured features. The firm is supervised by various regulating authorities increasing its trust factor. It offers a trading option with less than $100 which is an optimum market offering. The fees are also charged optimally.