Can You Trust FX Choice? Broker Review 2020
Nowadays there are just too many scam brokers. You never know whether a broker is legit until you do some additional research on your own. We have prepared a FX Choice review just for this.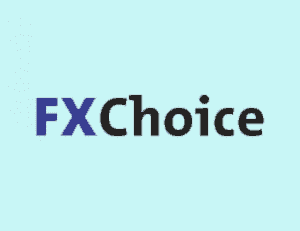 FX Choice Account Types
At FX Choice, there are only two real account types: classic and pro.
The first type charges commissions in spreads starting with 0.5 pips. That, basically, is the main difference between them that you need to know.
The second type has spreads starting with 0 pips, but there is a $3.50 commission for each notional amount of $100 000. Detailed information on each account type is available below.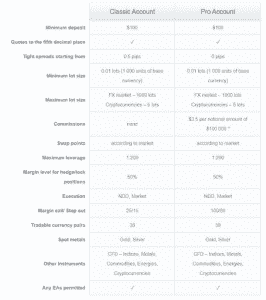 Both types have maximum leverage up to 1:200. The lowest leverage is 1:25. If you are looking for higher or lower ratios, this broker is not for you.
There also is a third account type. It is a demo-account which is used for dummy-trading. It can simulate both real account types, meaning that you can see how the fees work out for you.
FX Choice Platforms
FX Choice uses only MetaTrader software for each OS. This means that the broker works with the MT4, MT5, mobile, and web versions. As you can see, the platform can be used on nearly any device. Now, you can trade from any corner of the world.
The software is trusted by many traders worldwide and the most common trading platform around. If you have any difficulties with the software, have a look at all the related guides published by this broker.
FX Choice Assets
The company offers five different asset groups. Any trader will find something they prefer working with among these:
Forex
Cryptocurrencies
Indices
Metals
Indices
It does not matter what kind of strategy you use for your trades. With FX Choice, any strategy can be profitable due to the low spreads and commissions.
Payments
Another important part you need to know to make a good choice is the payments. Are there any popular methods? Does the broker provide instant withdrawals? We shall have a closer look at all these details.
FX Choice Minimum Deposit
The minimum deposit at FX Choice is $100. Such an amount is common because most brokers set a similar minimum. Of course, there are companies that will request lower or higher amounts or have no restrictions at all. However, it is more common for the amounts to be much higher.
FX Choice Deposit Methods
FX Choice has done a really good job by expanding the list of available deposit methods. These include:
Wire Transfers
Cryptocurrencies: Bitcoin, Litecoin, Ethereum, Tether, and Ripple
E-wallets and others
You must have noticed that something is missing in this list. That is right – the broker does not accept credit and debit cards. Nevertheless, you can top-up an e-wallet and use it instead.
The deposit costs vary from 0.5% to 10% depending on the methods you choose. It is possible to get more information by clicking on the logo of the payment method you select on the broker's website.
FX Choice Withdrawal Methods
The withdrawal methods provided by FX Choice are a bit narrower than the deposit options. The list is basically the same, but some options are absent. You can have a closer look in the picture below.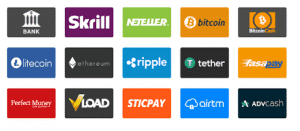 Here, the fees have got an even wider spread. For instance, the minimum fee while using a wire transfer is 150 Euro. If you choose Perfect Money, the fee falls to 0.5%. That is a big difference, isn't it?
The payments are made usually in one business day. The time depends on the payment method you select.
We recommend reading the official FAQ where all issues are explained. You will find a lot of useful information there.
Promotions and Bonuses
FX Choice offers several different promotions.
First of all, when you top up your account by using Bitcoin, you get a 15% bonus to the amount, which can be withdrawn or used for trading. Note, there are conversion fees!
Second, there is a referral program. Whenever somebody registers using your link and deposits $100, you get $25. The maximum you can get from each trader is $250. More promotions can be found on the broker's main page.
Educational Materials
FX Choice has an immense library of trading articles and guides that can be used to learn something new about the service from time to time even by professionals. The knowledge base also contains answers to questions traders often have when they start working with FX Choice.
FX Choice Regulation
FX Choice has a regulation, and it is provided by the Finances Services Commission Belize. The company's main office is located there, which is why they use a local regulatory authority. The company has kept a good reputation during the whole time it was operating.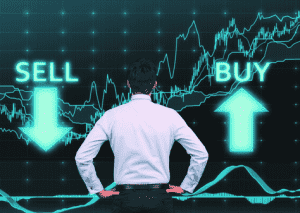 FX Choice provides its services in many countries worldwide: Canada, the USA, New Zealand, Germany, the UK, and others. However, it is only regulated by the Belize authority. No other authorities monitor this broker.
User Reviews
There are many discussions about this broker on various forums and rating websites. Mostly, there are positive reviews. However, it is also possible to find some negative opinions where customers are disappointed by the recent slippage with the negative oil prices. The broker mentioned that they have canceled those trades due to many mistakes.
John, USA
"FX Choice provides a decent service for a very low cost. I compared a lot of my trades with other brokers and have noticed that here I usually earn a few more dollars. This is because of the low spreads and no additional fees. It is a bit uncomfortable that I cannot make a deposit by using my debit card, but at least now I know more about E-wallets."

Grisha, Germany
"I have got an interest in trading a year ago. FX Choice was my second broker. The first one appeared to be a scam and stole my investment. Luckily, I still had some money to invest in something else. With FX Choice, I managed to double my investment in only two months. This covered my previous losses and I could withdraw the money on the same day. I'm really glad that I found this broker."
Conclusion
FX Choice is a company with many positive reviews and real regulation. People trust it and make high profits. The biggest advantage the broker has is the really low fees, which let traders get more money from each trade without worrying about getting a negative balance, even if they make a positive trade. Also, of course, if there are any issues, the customer support service is always there.
Have anything to say about this broker? We are looking forward to seeing your opinions!