What is Binance? Review of cryptocurrency exchange
In this article, we will talk about how to use Binance. Binance cryptocurrency exchange is one of the examples of a company that can achieve stunning success despite fierce competition and not only achieve, but also maintain a leading position.
Binance is a virtual cryptocurrency trading platform. Created in July 2017, the exchange found itself in first place in the CoinMarketCap rating and remains there until now. This is because there is everything necessary for successful trading:
Large selection of cryptocurrency pairs;
Decent depth of the stock glass;
An extensive set of tools for market analysis;
User-friendly interface in 14 languages;
And most importantly, very low trading fees.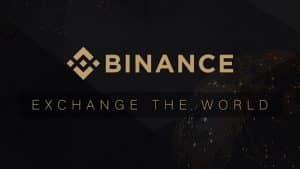 Cryptocurrency exchange Binance: Trading conditions
Let's look at some conditions of working with cryptocurrency on this resource. In general, you should know right away that this platform does not work with fiat money. As for the coins that are used on the website, their diversity should satisfy you. Binance supports over 250 cryptocurrency pairs, which are all available for transactions. This expands the trading opportunities and allows you to draw up the most profitable transactions. New coins that seem promising appear on the platform in a timely manner.
Here is a list of the ten most popular cryptocurrencies with the highest cash turnover on the Binance coin exchange:
Bitcoin
Ethereum;
NEO;
TRON
Binance coin
Ripple;
Nano;
Nucleus Vision;
Cardano;
Litecoin.
If we take the percentage ratio, then Bitcoin takes up more than a quarter of the total money turnover on this exchange. By the way, Binance, as you may have noticed, launched its own cryptocurrency. There are also special benefits for trading it.
Advantages and disadvantages of the exchange
The main advantages of trading on Binance are:
High liquidity
Fast transaction
Reliable protection system
Large number of trading pairs
New tokens are often sold, from which you can get high profits
Multilingual
High withdrawal limit without account verification.
Disadvantages of Binance:
No margin trading
Lack of paper currencies.
Registration on Binance in Canada and other countries
How to register on Binance: step-by-step instructions. To create a free account on the exchange:
Go to the official website of the exchange and select the "Registration" tab on the main page;
In the form that opens, enter the email and password (confirm the password), as well as the referral ID (optional); The password for working on the cryptocurrency exchange must be as reliable as possible and contain uppercase and lowercase letters, as well as numbers. It should not coincide with other passwords that you used to work with other services.
Confirm that you are over 18 years old and accept the Binance Terms of Use after reading them first;
Next, click Create account and in a new window, you need to complete a simple captcha by moving the slider so that the puzzle is solved;
If the registration form is filled out correctly, a notification will be sent to the specified email about the need to confirm the email address. To activate your Binance account, you need to enter the 6-digit verification code received in the email.
Binance: First login
The first time you log into your Binance crypto exchange account, you will need to confirm an IP address. The same thing will need to be done each time you log in from another device or a new network address. After logging in, you will immediately be advised to enable Google authenticator, so be sure to do it. To increase security, there are a couple options:
SMS Authentication – every time you log in and to confirm financial transactions, you will be sent a confirmation code via a text message (available for CIS countries);
Anti-phishing code – create a cipher to protect against fake web-sites or email addresses;
API private key creation – API provides access to markets and real-time trading services on the exchanger through a third-party website or application.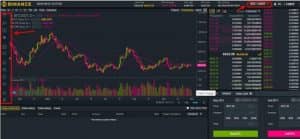 How to pass account verification
Account verification on the Binance exchange is not required, you only need to create an account with personal Binance login ID and password. However, for customers who have not passed the identity verification procedure, the daily Binance withdrawal of funds is limited to an amount equivalent to 2 BTC. If this does not satisfy you, and you want to increase the daily withdrawal limit, you must pass verification.
Choose the type of your account (physical or corporate), the list of data provided during registration will depend on this. Individuals must report:
Full name
Address of residence
Postcode
Upload photo of ID card
Take a selfie with an open document in your hand.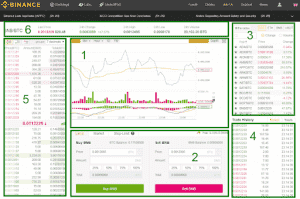 Binance Exchange Security
The issue of the exchange security system is not entirely clear now. There is no official information on how and where user funds are stored – this raises some concerns.
Nonetheless, when Binance was hacked, not a single coin was stolen from users. More recently, in early March 2019, an organized hacker attack on a resource was committed. However, the security system of the exchange worked perfectly, quickly responding to suspicious manipulations with funds and blocking the withdrawal of money.
Cryptocurrency exchange Binance – scam and similar statements are spread by competitors in an attempt to mislead customers. The company is reliable and trustworthy and recent events showed that it truly cares about its customers. It also offers several ways that can be used to protect your account:
Link profile to a phone number;
Link your account to your Google profile.
This will significantly increase the security of your profile and will help you not to worry about storing cryptocurrency on the exchange.