Alpari broker review: is your money safe here?
Alpari is a very old name in the forex industry. It has been working for quite a while and it might seem that it cannot be a scam. However, experience has shown that even the oldest companies may appear to be frauds that deceive their clients. How do you tell the difference? Our Alpari review is here to help.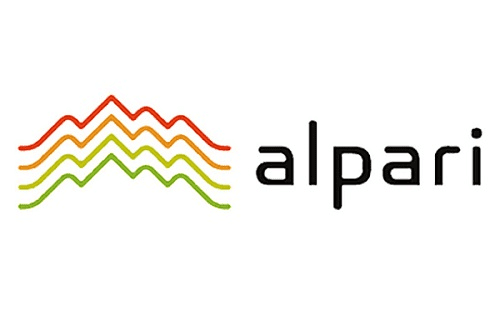 About Alpari
The company was founded in 1998 and is currently based in Saint Vincent And Grenadines, an offshore zone that is frequently used by scam companies to get any registration. In 2014, the company has relaunched as Alpari International, also known by its business name "Exinity Limited", which is regulated by the FSC of the Republic of Mauritius.
There are several offices in different countries: Russia, Ukraine, Mauritius, Moldova, and others. The company was also licensed by the Central Bank of Russia and the National Bank of the Republic of Belarus. Generally speaking, there are a lot of interesting details about Alpari.
What can you trade with Alpari?
In comparison with many other competitors, Alpari does not have a wide range of products. The number of assets is somewhat limited:
48 currency pairs

16 CFDs

Cryptocurrencies as CFDs
Basically, you can say that this broker is oriented on the forex industry and provides the most popular products. It is recommended that you check the information about each separate pair on the broker's website if this is an important detail for your career.
Fees and account types at Alpari
There is nothing prominent about the commissions and spreads at Alpari. They are neither too high nor too low. A lot depends on the account type you use. 
There are six account types:
Nano MT4

Standard MT4

Standard MT5

ECN MT4

PRO.ECN MT4

ECN MT5
If you use the ECN.MT4, then the spreads for the EUR/USD pair will usually be around 0.8 pips, while with the NANO.MT4 types they would be around 2.0 pips. The Nano account does not restrict top-ups by a minimum deposit, but all other types will require an investment from $300 to $500.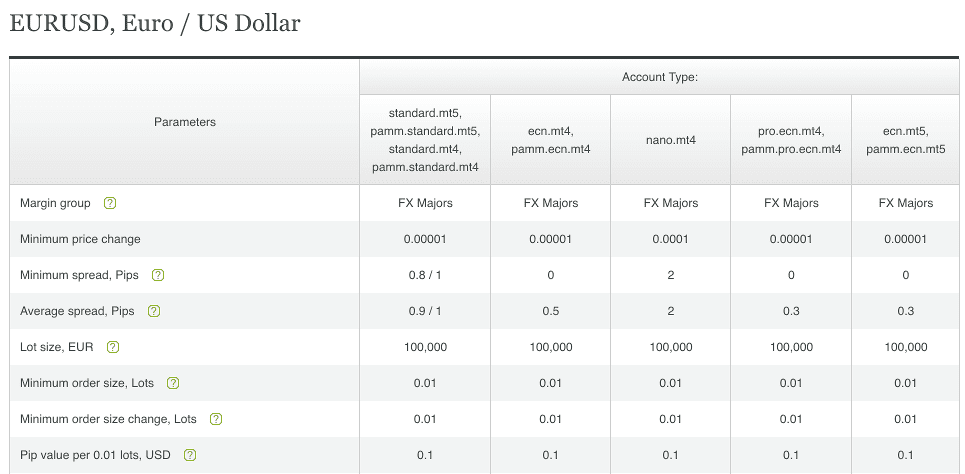 In the screenshot above, you can see some of the terms for each type. For more up-to-date information, please visit the broker's website to avoid any misunderstandings.
Platforms
The broker provides traders the MT4 and MT5 software. This makes trading on desktop, mobile, and Web available. The software provider has a good reputation in the industry, so it is unlikely that any negative issues will occur.
Although the program is usually the same with each broker, the settings can be seriously influenced by the account type used by the trader. The most noticeable difference with Alpari is that the spreads and charges in both software versions vary and the news is streamed from the Dow Jones Newswire.
It is also possible to try out a demo account to see whether the platform and terms are comfortable enough. MetaTrader provides 51 charting indicators, 31 drawing tools, various order types, and 7 watchlists.
Mobile trading
As we have mentioned above, the software is also available for mobile phones and tablets. However, it does not have all the features from the desktop version. For example, the number of indicators is cut to 30 and there are no moveable trend lines. Nevertheless, all the assets can still be traded.
Customer support
The customer support at Alpari can be contacted via Facebook Messenger, VK, Viber, Telegram, phone call, and email. It appears that the average connection time is less than one minute and the support specialists are quite helpful. Users mention that most of their issues were solved very quickly due to the professionalism of the team.
Customer reviews about Alpari
There are a lot of reviews about Alpari on the Web. However, most of them are quite negative for a number of issues.
A user with the nickname "eric C" writes that he has stopped working with the company before even beginning trading. He mentions that he was moved between account managers too many times, could not complete the verification process and received a lot of spam calls that irritated him.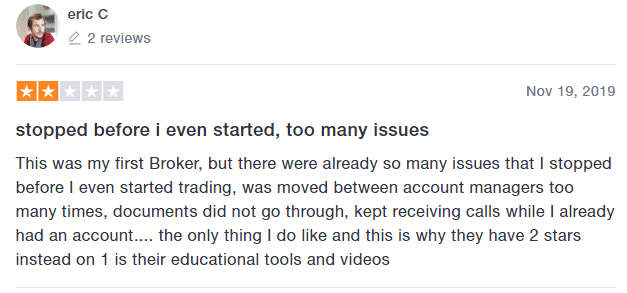 Another user, Edi Medi, writes that he cannot withdraw his funds from the service. Funding his account and contacting the support was very easy, but as only he ordered a withdrawal, everything got stuck. 

Almost all the available reviews address one and the same issue. This shows that there are some problem within the company that are not solved as time goes on. Moreover, the absence of real positive reviews (spam is not counted) is another alarming bell.
Final thoughts
Although Alpari has a lot of experience in the industry and might look like an option that can be trusted, there are too many negative reviews about the service. We did not find any positive opinions that were not spam or adds. Therefore, we do not recommend trusting your funds to this company. What do you think about it?